THE ART OF A ROOM Vol. III
To celebrate the release of 6 exquisite rugs from Zoffany's collaboration with luxury rugmaker, Riviere, we will be highlighting the designs from the collection over the coming months. From positioning to paint coordinates, we will help you master the art of the room. Customisable across colour, shape and size, each rug is beautifully complemented by Zoffany's extensive paint range, The Alchemy of Colour. Each piece has been meticulously hand-crafted by artisans in Nepal, using the finest selection of Tibetan wool and fine silks.
Taisho
Timelessly elegant and an enduringly popular design from Zoffany's portfolio, Taisho depicts delicately interlaced lotus leaves. Situated on a base of wool-silk blend, this 150-knot quality rug introduces a depth of colour and effortless grace into any space.
Create intimate spaces… and living rooms with Taisho's blended, fluid pattern, by placing all furniture atop the rug. For a more expansive feel, place Taisho's spacious design at the midpoint of a room, to create a stunning centrepiece for your interior scheme.
Impart an architectural solidity… with Zoffany's Gargoyle shade from The Alchemy of Colour. A moody hue which contrasts perfectly with Taisho's fluid composition.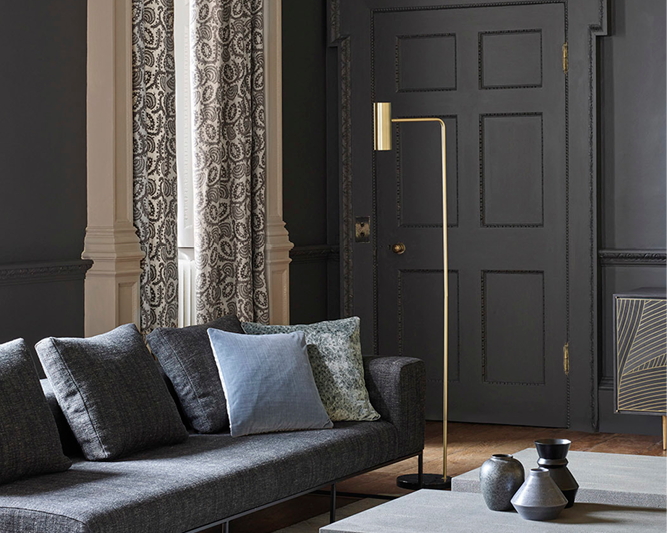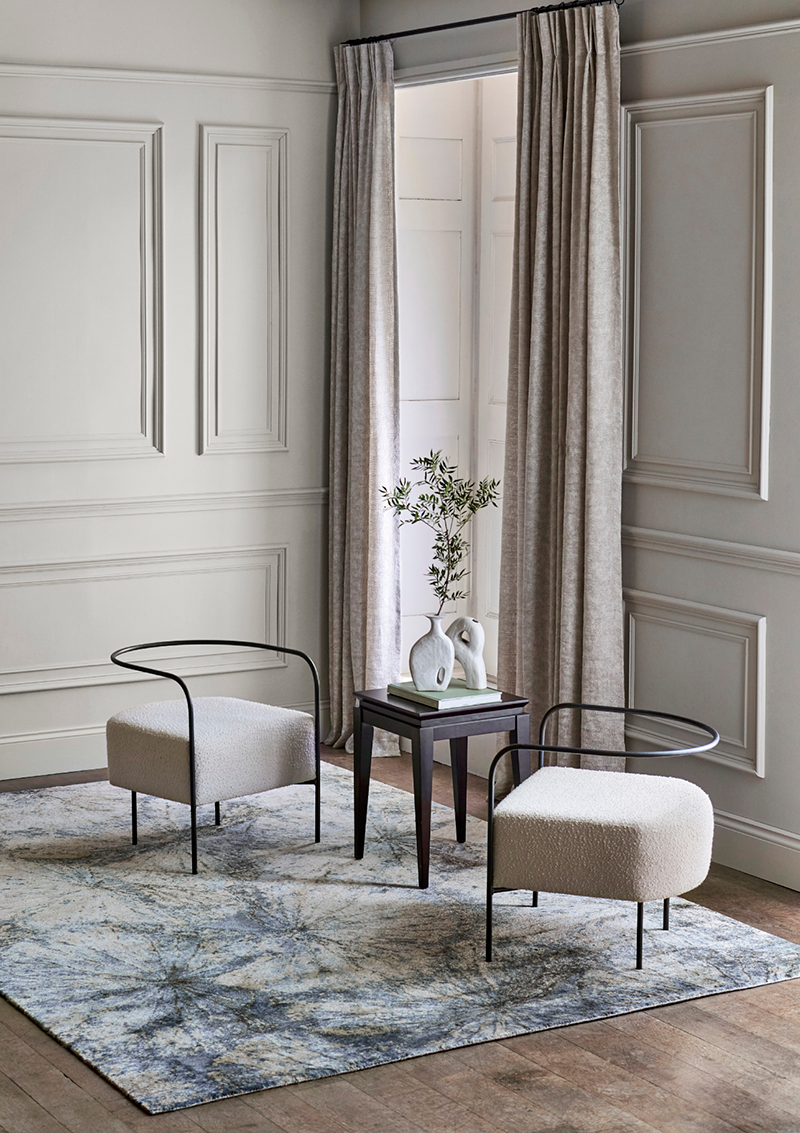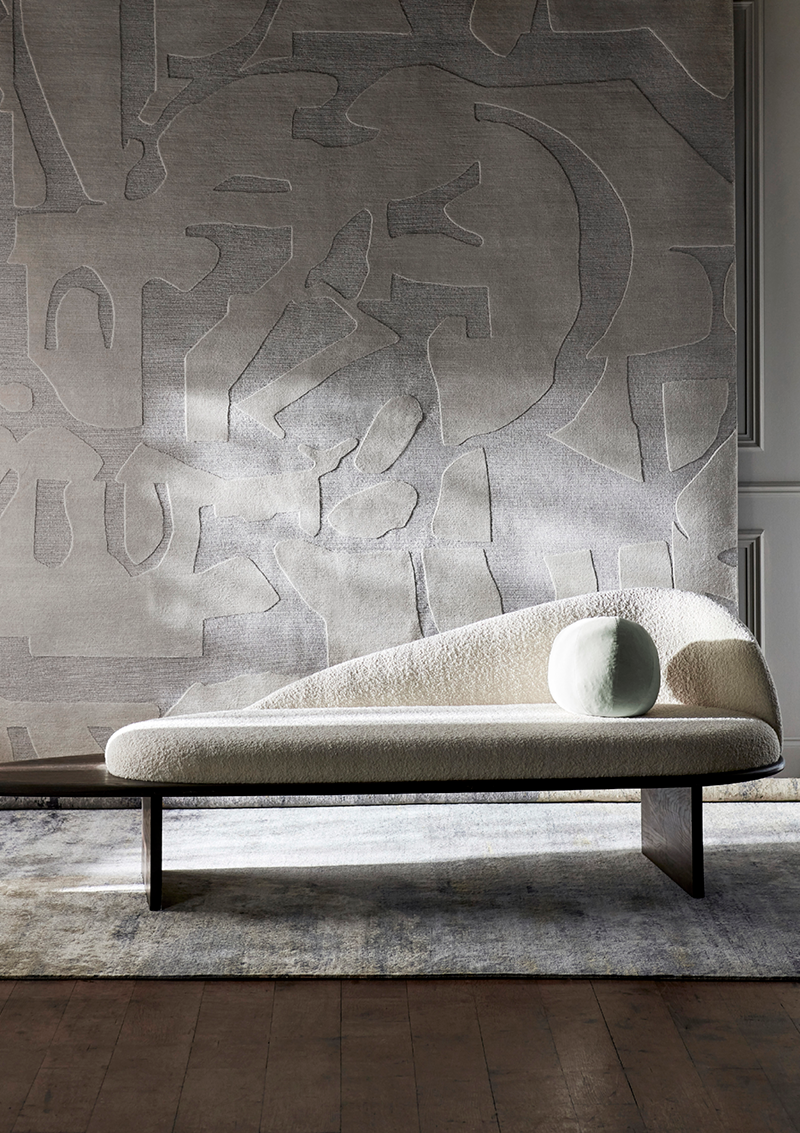 Moon Silk
In this dramatic design, transparent clouds partially obscure a brooding full moon, casting delicate, painterly shadows on an imagined landscape. Moon Silk was originally created using highly pigmented pastels applied in layers. Given a sanded finish, Taisho exhibits a dense textural ground and achieves a profoundly expressive quality.
Create impact… by using Moon Silk to platform statement furniture pieces. Elevate the drama of your interior scheme by placing single items on top of Moon Silk, for a minimalist arrangement with immediate impact.
Add a deliciously deep accent… with Zoffany's decadent Victorian Purple paint shade. Pair with Moon Silk for a stylish contrast of light and dark.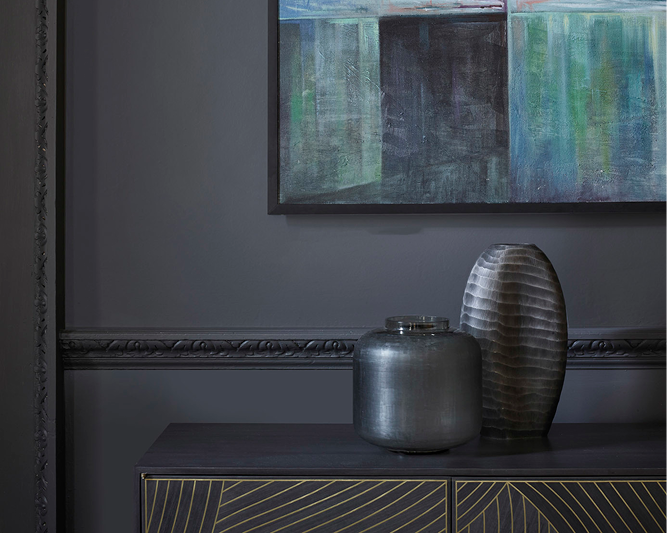 For inquiries, contact the Zoffany showroom at Chelsea Harbour on +44 (0)20-3903 3700, or e-mail at showroom@sandersondesigngroup.com
For more information on Riviere, please visit riviererugs.com
Yours sincerely,
Zoffany, at Sanderson Design Group