THE ART OF A ROOM Vol. II
To celebrate the release of 6 exquisite rugs from Zoffany's collaboration with luxury rugmaker, Riviere, we will be highlighting the designs from the collection. From positioning to paint coordinates, we will help you master the art of the room.
Customisable across colour, shape and sizes, each rug is beautifully complemented by Zoffany's extensive paint range, The Alchemy of Colour. Each piece has been meticulously hand-crafted by artisans in Nepal, using the finest selection of Tibetan wool and fine silks.
Kanoko
 
A 1930s Japanese Shibori document in the Zoffany archive inspired Kanoko's softened zig zag shape. The iconic pattern makes its way across a Tibetan wool and silk pile finish, for the perfect luxurious centrepiece.
For an eye-catching scheme… highlight Kanoko's striking pattern by positioning it in open, social spaces like a living room. Great for dividing spaces within a single room into self-contained zones, ensure all furniture can fit onto the surface area of the rug. Alternatively, to cultivate a continuous, fluid design concept, add a coffee table with furniture adjacent to or half-on the rug.
Elevate Kanoko's abstract patterning… with Como Blue from Zoffany's paint range, The Alchemy of Colour. Inspired by the depths of Italy's Lake Como, the rich tone is infused with subtle reddish hints, an ideal partner for Kanoko's bold design.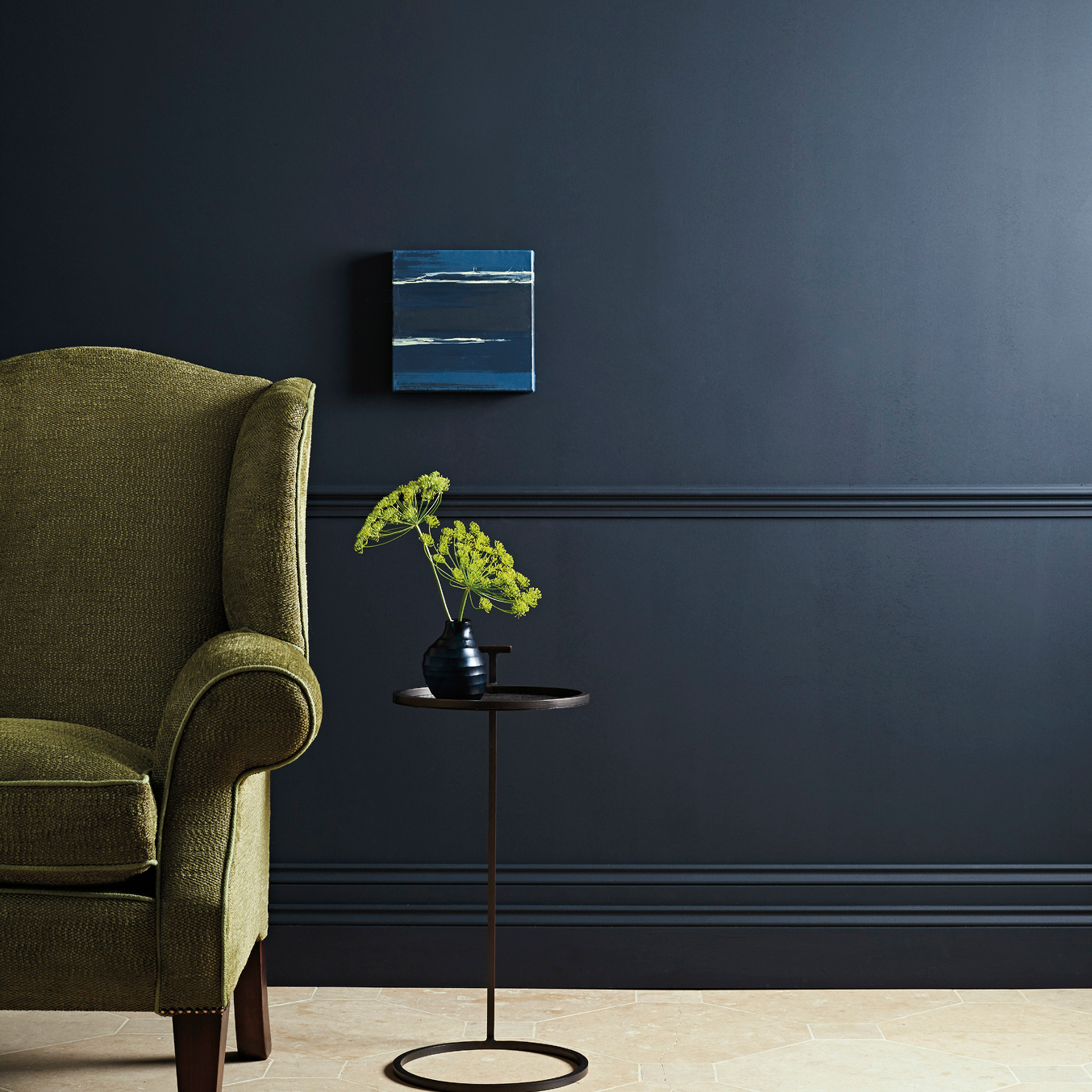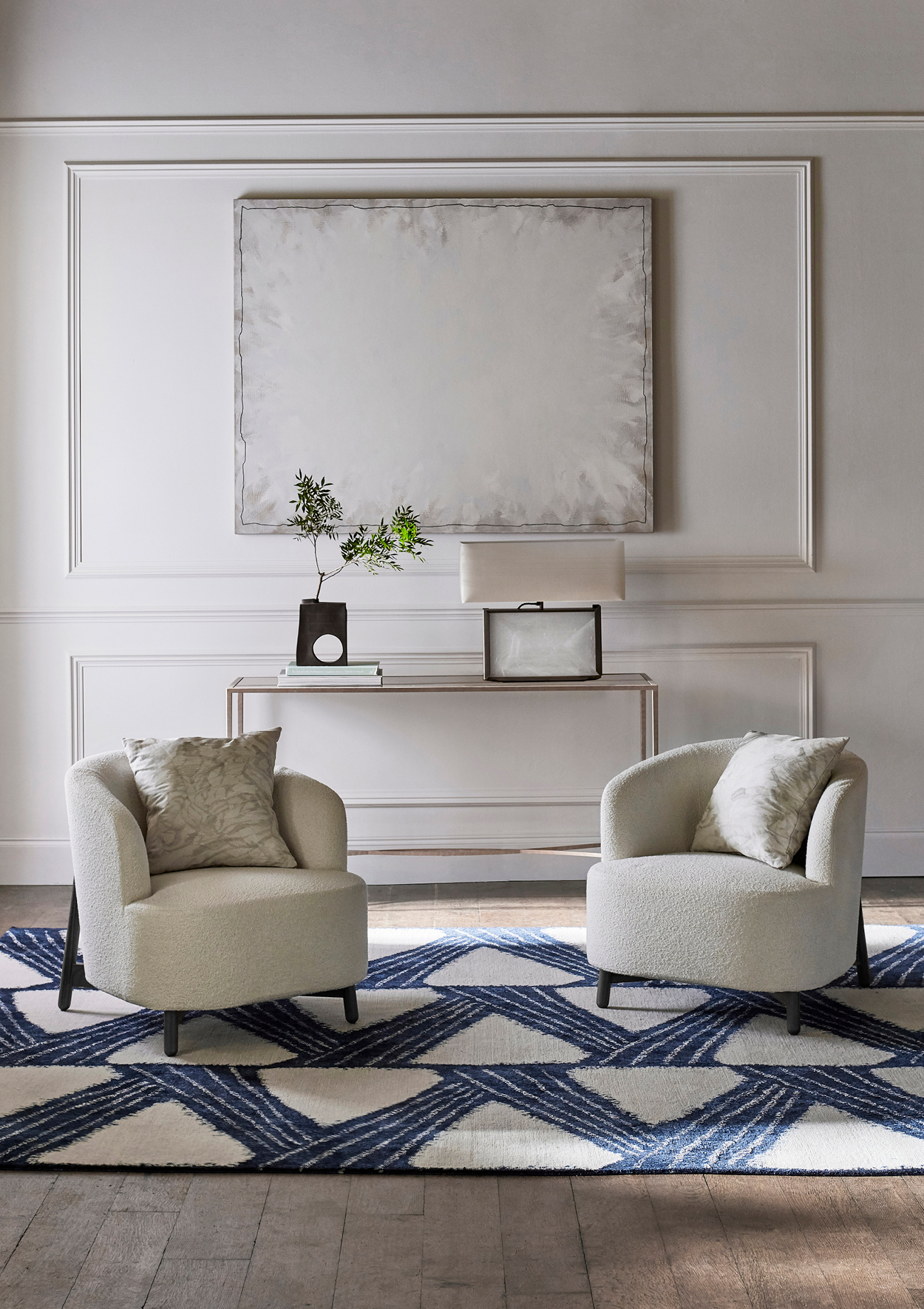 THE WEAVE
Riviere for Zoffany rugs are entirely handmade, from the dying and spinning of the yarn to the weaving on the loom. Crafted by weavers in the Kathmandu Valley, whose skills have been passed down generation after generation, Riviere uses only the finest natural yarn. Tibetan wool is renowned for its softness, durability, high lanolin content and quality while fine Chinese silk brings a delicate lustre that enhances the design and opulence of the rug. The result is a hand knotted contemporary rug of extraordinary beauty which will stand out in any setting to be treasured for years to come.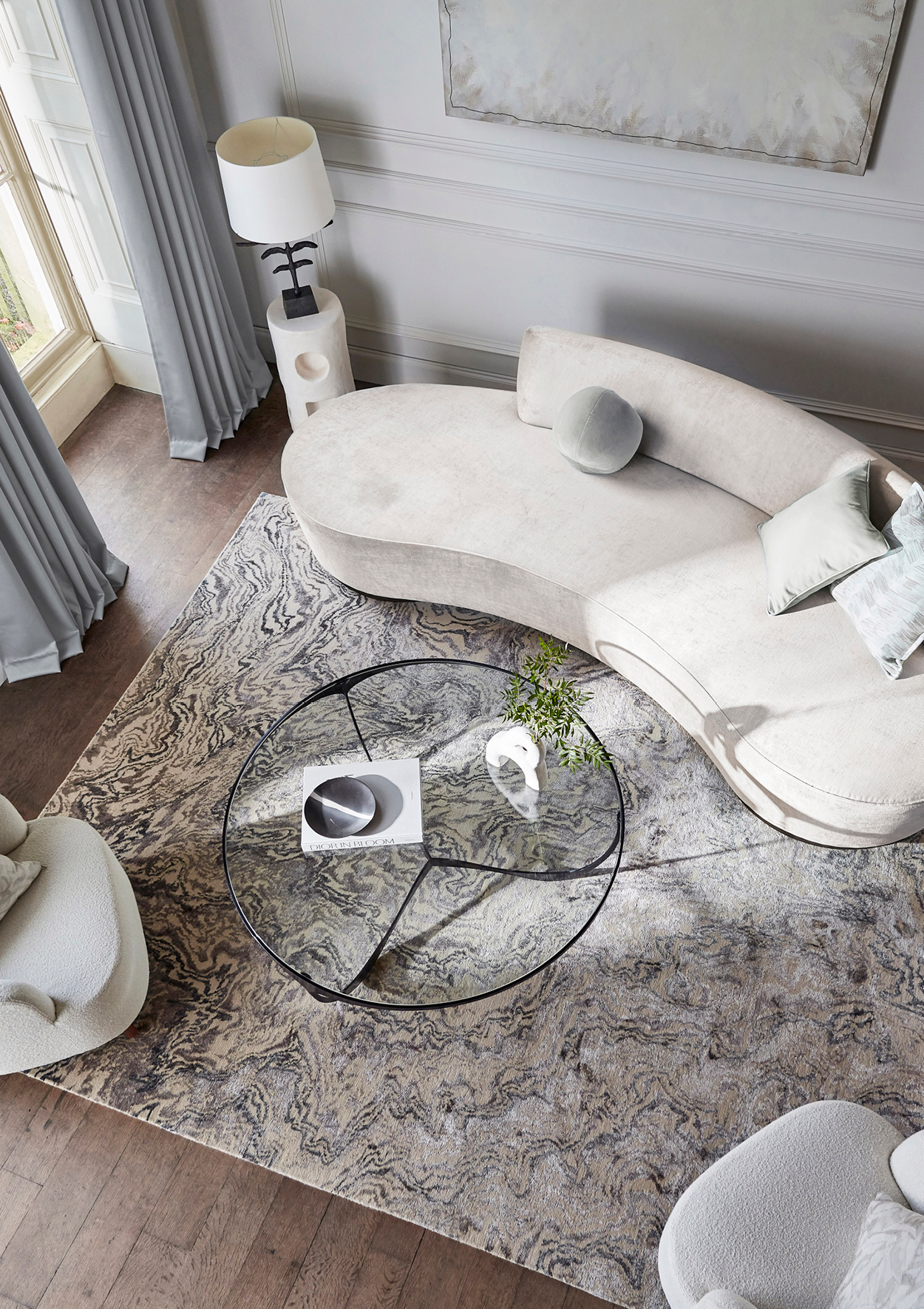 Suminigashi

A seductively undulating pattern of rippling water shimmers across this captivating rug, inspired by an original archival document.  Suminigashi draws from the ancient Japanese art of ink marbling, as suggested by its translated name; 'floating ink'.
A soothing combination of pattern and colour… Suminigashi's transfixing design makes it a calming addition to any bedroom scheme. Create a restful atmosphere by situating the rug at the foot of a bed or partially underneath, stopping just short of any side tables.
Reflective of moody hues… found in Whistler's nocturnal paintings, add impact to any interior arrangement with the Nocturne shade from the Zoffany paint range. Use Nocturne's impactful depth to underline Suminigashi's relaxing influence.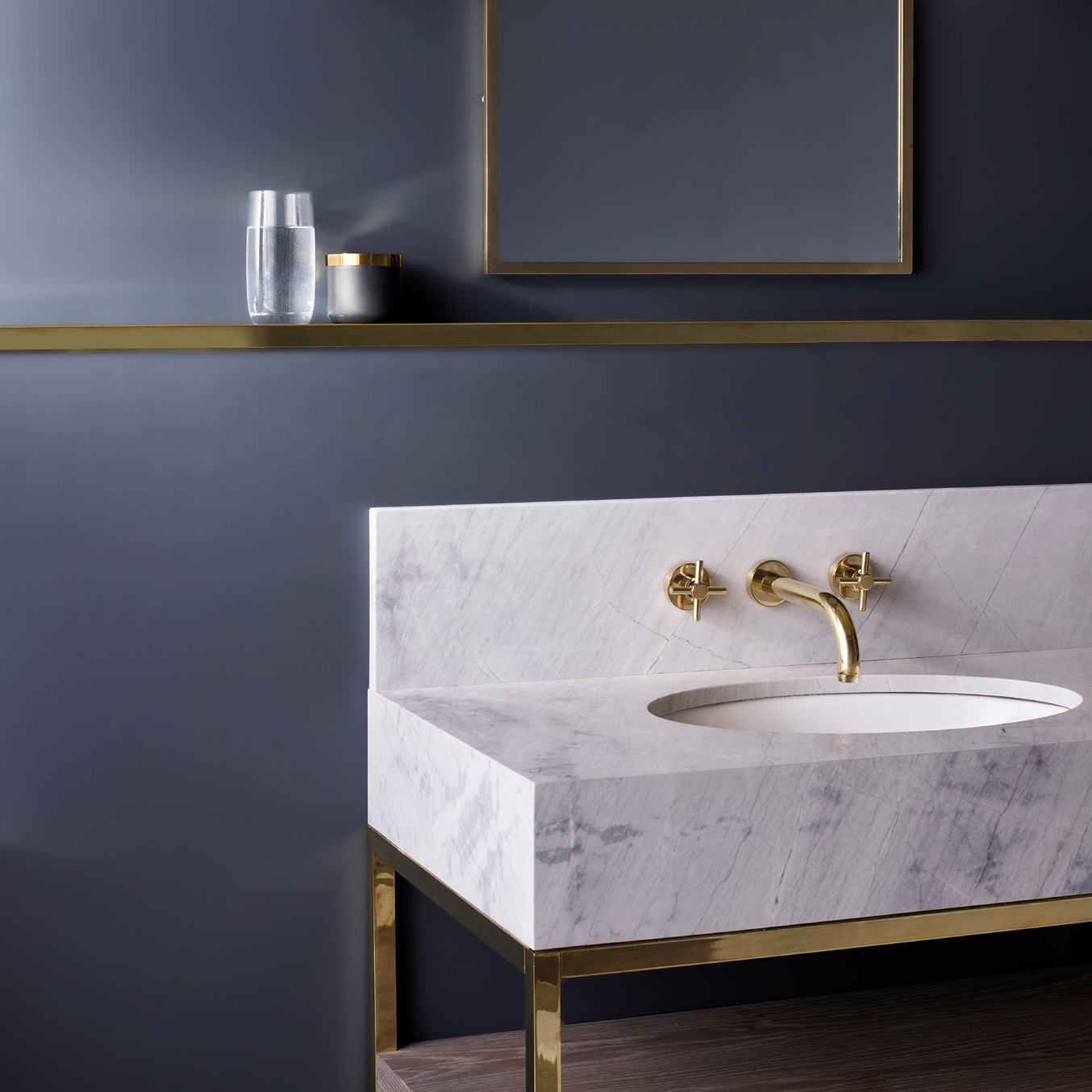 For inquiries, contact the Zoffany showroom at Chelsea Harbour on +44 (0)20-3903 3700, or e-mail at showroom@sandersondesigngroup.com
For more information on Riviere, please visit riviererugs.com