Stargazing | Zoffany spots a rising star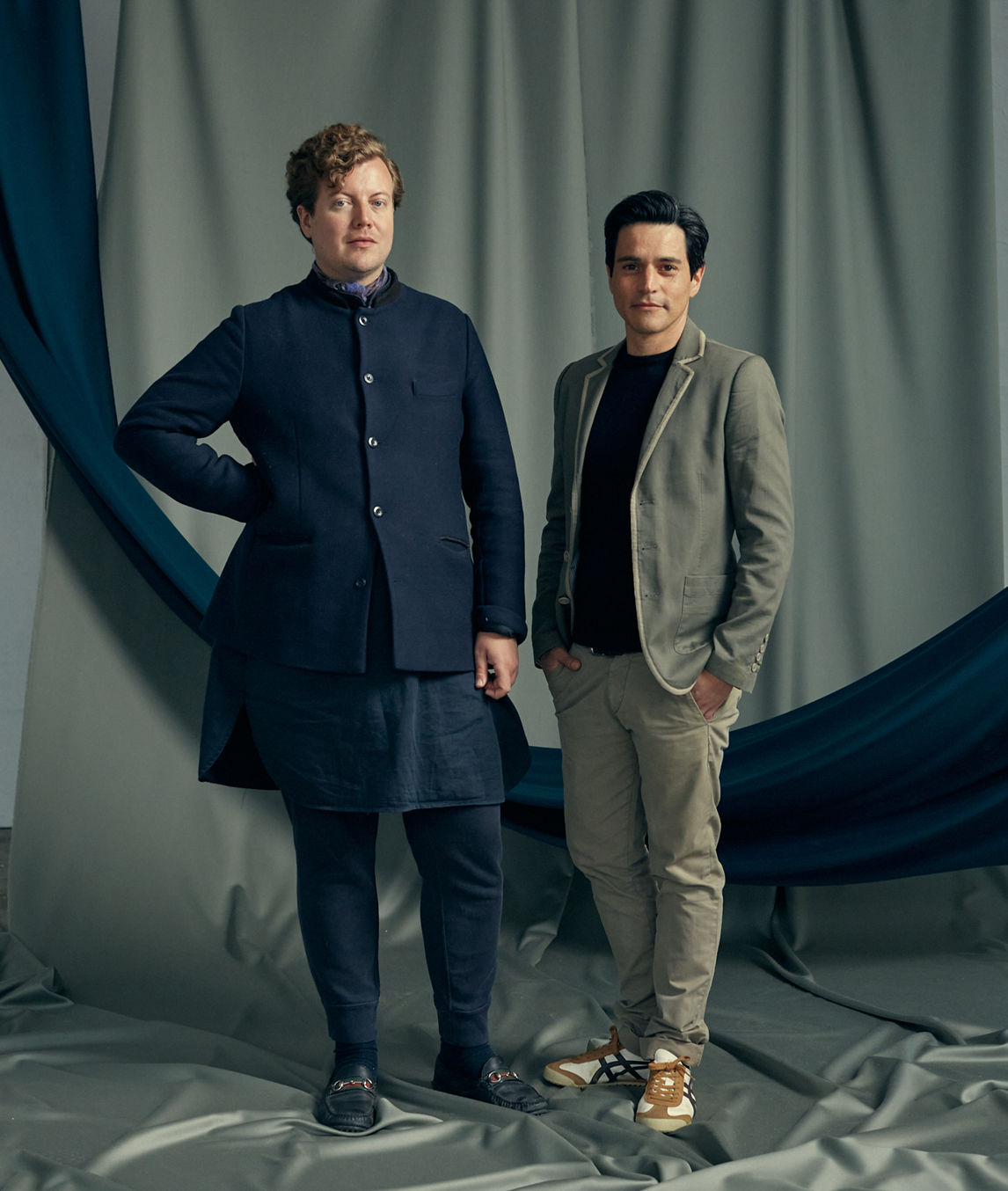 BENEDICT FOLEY CATCHES ZOFFANY'S EYE AS RISING STAR IN DESIGN
House & Garden's Top 100 Interior Designers & Architects is one of the most highly anticipated design lists of the year. Together with the Top 50 Garden Architects and Rising Stars in the industry, the honours list is a gathering of the best design minds working today.
This year the list includes industry alum Fran Hickman, Natalia Miyar, Katharine Pooley and Berdoulat, to name but a few. Zoffany was honoured to once again sponsor the Rising Star Award and reveal a jewel in the crown of design, Benedict Foley.
Benedict is a London based creative, whose work resembles a similar appreciation of masterpieces to our own design values. With his early years spent between South East Asia and England, Benedict's world view has been abundant in global influences, collecting objects all his life. His work now encompasses collecting objects of individual interest, including furniture, textiles and fine art, and creating layered, considered interiors that blend modernity with antiquity in a fluid yet perfectly imperfect style.
Exploring and understanding the past through collecting, Benedict's work is firmly grounded in story, with cham oozing from every corner. Playing with light and shade across walls, in artwork and use of mirrors, Benedict has a distinct style and a charm that carries from room to room.
Benedict's work on Dedham Vale cottage – his most charming pink cottage – is an outstanding example of his work in collecting and curating. From collections of maiolica filling up shelves, to bursts of sunburst yellow, terracotta and blues, it is an expression of self and a demonstration of his incredible design talent, bringing together the old and new in respectful harmony.
His appreciation of pieces and artistry is what drew Zoffany to Benedict, with provenance and a deep appreciation of craft and collecting, sitting at the heart of his work. Once paired with bold and vivid colour and exposed by natural light, his work speaks for itself. That is to say, it speaks with charm and an abundance of character, driven by a love of masterpieces and restoring objects to new glory.
Congratulations to Benedict.
The House & Garden's Top 100 Interior Designers & Architects and Top 50 Garden Architects and Rising Stars is available to read in the June 2023 issue.
posted on 10 May 2023 in Interiors