Meet Zoffany's Rising Star Award Winner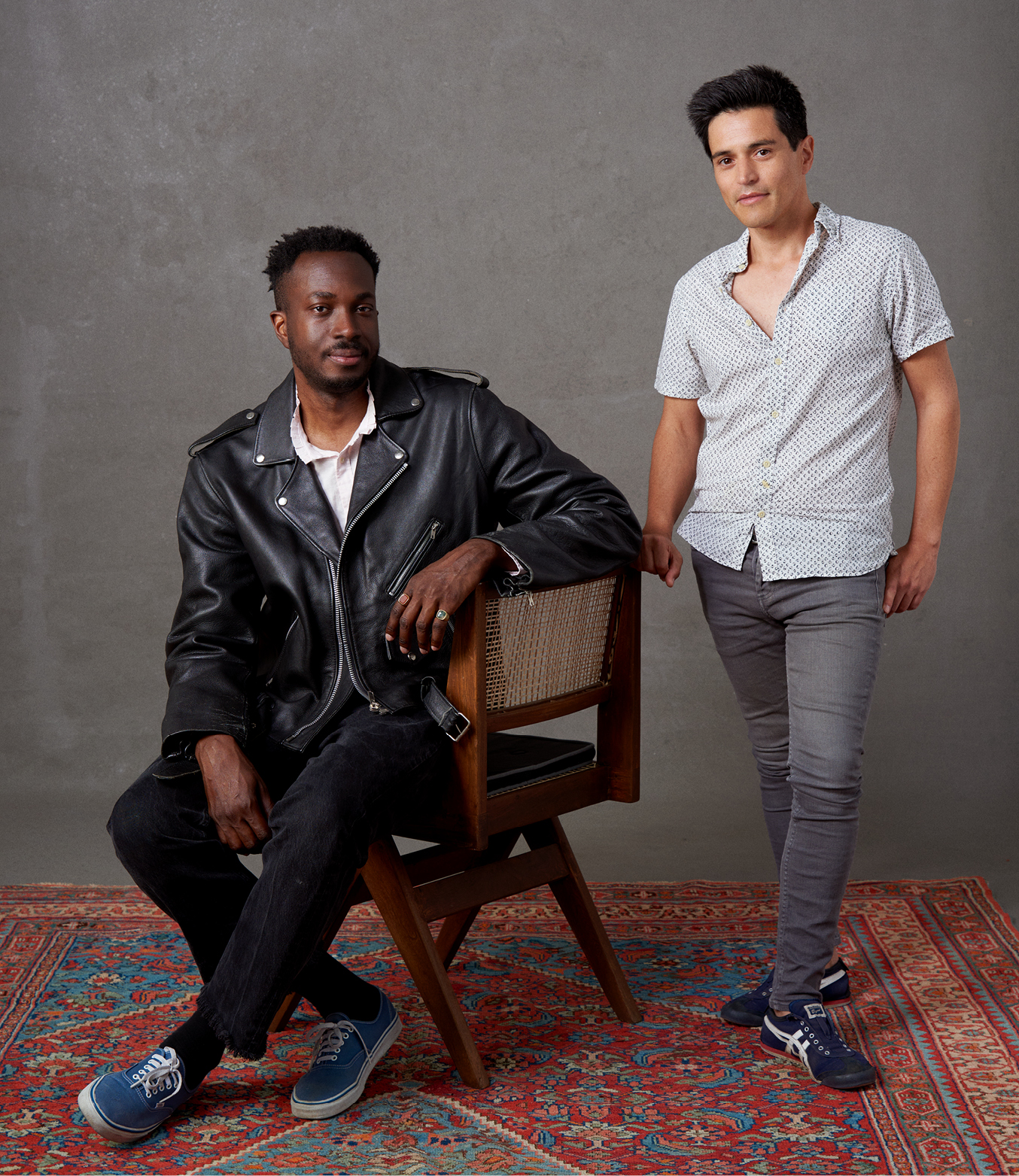 CHAMPIONING RISING DESIGN TALENT

Fresh from his success at the 2022 House & Garden Awards, we caught up with Rising Star winner Amechi to talk culture, design and craftmanship.
Firstly, congratulations! You must be overjoyed with your recent win. 
Well, that's very kind, thank you. It's always a great feeling to have your work recognised.
You've been making waves amongst the design world – have you always wanted to work in textiles?  
Yes and no. Yes, in the sense that given my background in fashion, it's easy to assume textiles would be the logical next step. Maybe it is. But frankly I don't think I chose design just because I wanted to work with textiles. Rather, I decided to work with textiles as I needed to express a message, to shift the perception of what I believe is commonly regarded as African in mainstream culture. I want to contribute positively. Textiles happened to be the best medium with which to start to express this.
The decision was made while studying product design at university in London which was part of my personal journey to become more immersed in the design industry. It gave me control over how I managed the creative process, which then enabled me to work on reinterpreting my West African cultural heritage.
Your heritage plays an integral part in your designs. How do you combine traditional craft with modern technology?
I derive my inspiration from indigenous West African traditions and cultures. For my designs to be relevant in a contemporary sense, I reinterpret these into more practical forms, such as using digital illustrations to capture indigenous textiles. If not done this way, we would have scatter cushions made using the traditional textile, which is woven glass beads, which would be unpractical and uncomfortable. It would also inhibit the purpose of accessibility.
How do you ensure authenticity is retained? 
 I think in my case, authenticity is retained through the message. That is what I am trying to accomplish.
Many designers, especially in fashion, work directly with local craftspeople to retain authenticity. In the case of my designs, although also textile based, it's not possible because of the materials and construction methods traditionally used. That said, I've started a new project, where I will work directly with craftspeople in Cameroon to make products with these traditional textiles.
Are there any limitations to interpreting your designs?
I don't think so. The first series of my Kiridi cushion collection, was a bit more restrictive - it was extremely important to stay true to the original textiles as much as possible, capturing all their nuances via digital illustration.
However, with the second series I got more relaxed and started playing around with shapes and motifs. The bead work pattern in the designs is now a core element that you'll see across my work. With that, I am freer to come up with different designs, while staying true to my message.
And how is this authenticity translated to a western market?
It is well received. I think, just like with everything, people are always happy to find something that is new or different from the status quo.
Can you share the meaning behind your design names?
The names are numbers in the Fulfulde language, a language common amongst the Fali people, where I got the inspiration for my designs. It was very hard to find the names and meanings of original textiles, so in a way, using numbers made sense. One of my siblings in Douala, Cameroon, asked around and we decided it would be best to just number the designs.
Tell us who you admire in design?
There's so many, famous and obscure. Jamie Hayon for example is incredible, both for his artworks and products. I love how his imagination blends with the uniquely whimsical. In the same light, I admire others who precede him, such as Ettore Sottsass and Gaetano Pesce. I have a passion for mid-century design, but also love a lot of contemporaries. There is a new breed of Africa based designers I admire greatly, designing thought provoking products based on their realities and materials found locally.
What does your ideal interior look like?
I'd say it's a mix of minimalism and maximalism. I like colour, whether it be bold walls, art or accents. I love contemporary design too, especially mixing history and historical pieces with the present day.
What's next?
There are many exciting things in the pipeline, although they're tightly under wraps for now. I'd love to continue working on different projects, perhaps even expanding into interior design in the future. I'm learning so much and loving every minute of this incredible design journey.
posted on 28 Sep 2022 in Interviews