Lovingly restored and painted top to toe in our luxury Zoffany paint, we quizzed Nigel Hunt, Founder and Designer at HUNTREAY about his newly decorated London apartment and his passion for creating handsome and cosy interiors.
How would you describe your interior style?
Classic, fun, comfortable. Handsome. And lots of cushions. You can never have too many cushions! I'm also partial to a well-dressed wall light!
How did you choose the property's colour palette?
I wanted a classic, restrained feel, but with pops of interest; Zoffany Silk was the base, a lovely and warm neutral with an ever so slight blush tinge, powered into life with dollops of Zoffany Bone Black (a gorgeous off-black with a red / pink base), warmed up by Zoffany Tuscan Pink, which is my absolute favourite colour right now. The décor includes some ochre too, from a vintage ceramic corn lamp base to Kanoko gold fabric – a wonderful Zoffany archive document with a gentle zig zag design, modern but ancient!   
How important is colour to you?
It is everything! A calm relaxing environment is key, but it's got to have some interest, some fun. Getting that balance right can be a little tricky but it's worth it in the end. Who wants a bland interior?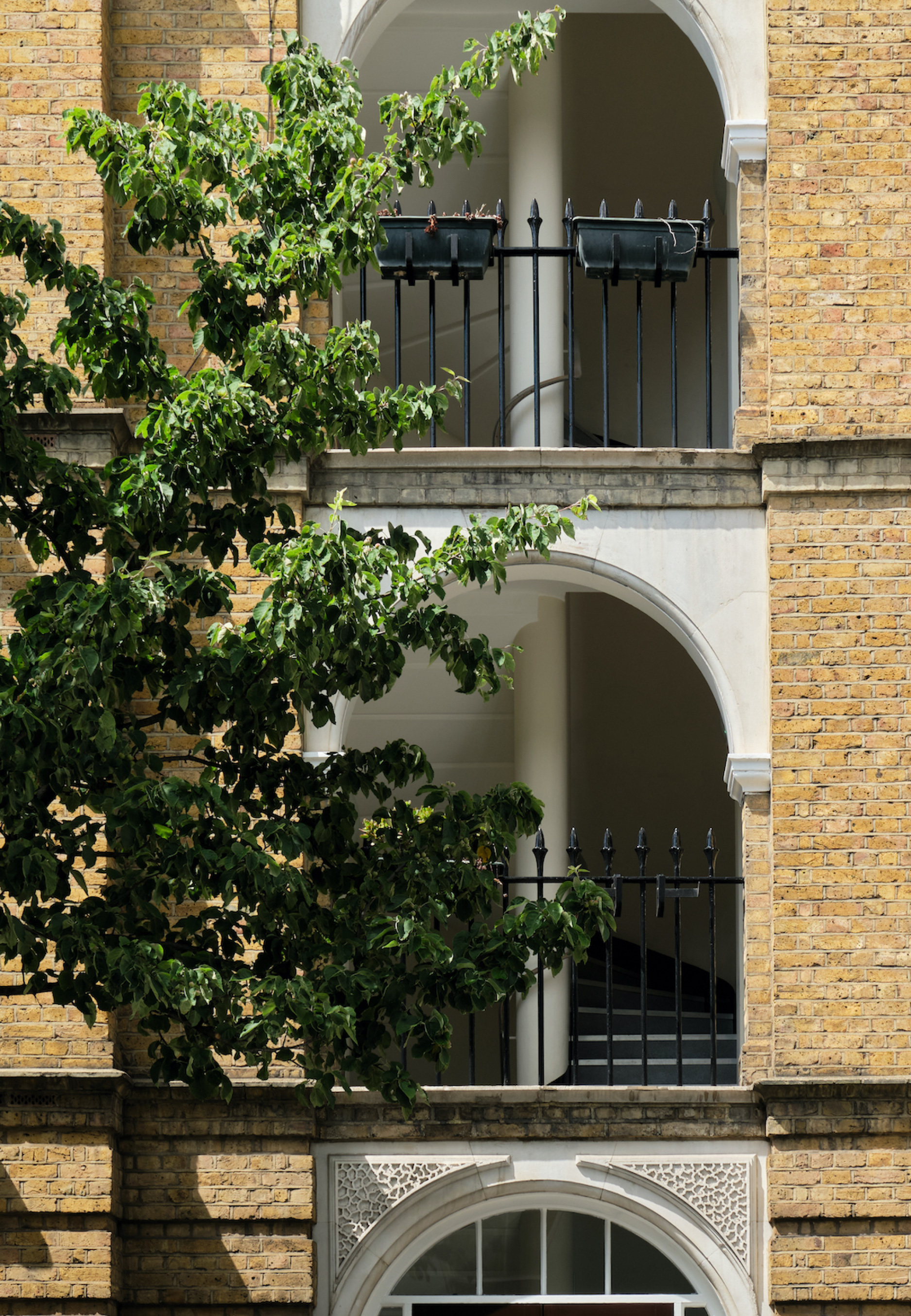 How has the property's location influenced its look?
Absolutely. Mall Chambers is an early example of a Victorian central London mansion block that was constructed to relieve the increasing scarcity of land in the area at the time. A hard-working modest collection of small homes. There are some beautiful features including an ornate curving staircase (open to outside) to access all the properties. I kept the interior paired-back, authentic to its origins, but with a few Victorian embellishments; plaster coving and subtle panelling. The flourish is definitely in the bathroom wallpaper; Zoffany Palladio Royal Exchange; the bathroom is small, and the wallpaper design is big – but it works!
Have you integrated any of the property's personality into the design?
Definitely. The windows are the eyes, and this little flat has beautiful eyes; large sparkling original sash windows with dual aspect sight lines running throughout the property, with some new internal glazing to light things up further. Perched high on the top floor, Mall Chambers has the most charming 'Mary Poppins views', peeping across the roof tops and chimneys of the adjoining properties, all the way down Kensington Church Street. There's the whole world at your feet.
Image Credit: The Modern House
To view more images click below.

posted on 29 Oct 2021 in Interiors