Darnley Fabrics
Step into the world of county house living with Darnley from Zoffany and meet the home owners that resided in some of England's finest stately homes. With fabulous personalities translated into a sumptuous collection of velvets, embroideries, prints and weaves, Darnley showcases the lives of the most influential of residents.
Textural fabrics in wonderfully rich colourways embellished with exquisite detail and metallic highlights bring aristocratic notes to the Darnley collection which features Zoffany's Alchemy of Colour throughout.
A range of luxurious wallpapers is available to complement the Darnley and Maze fabric collections.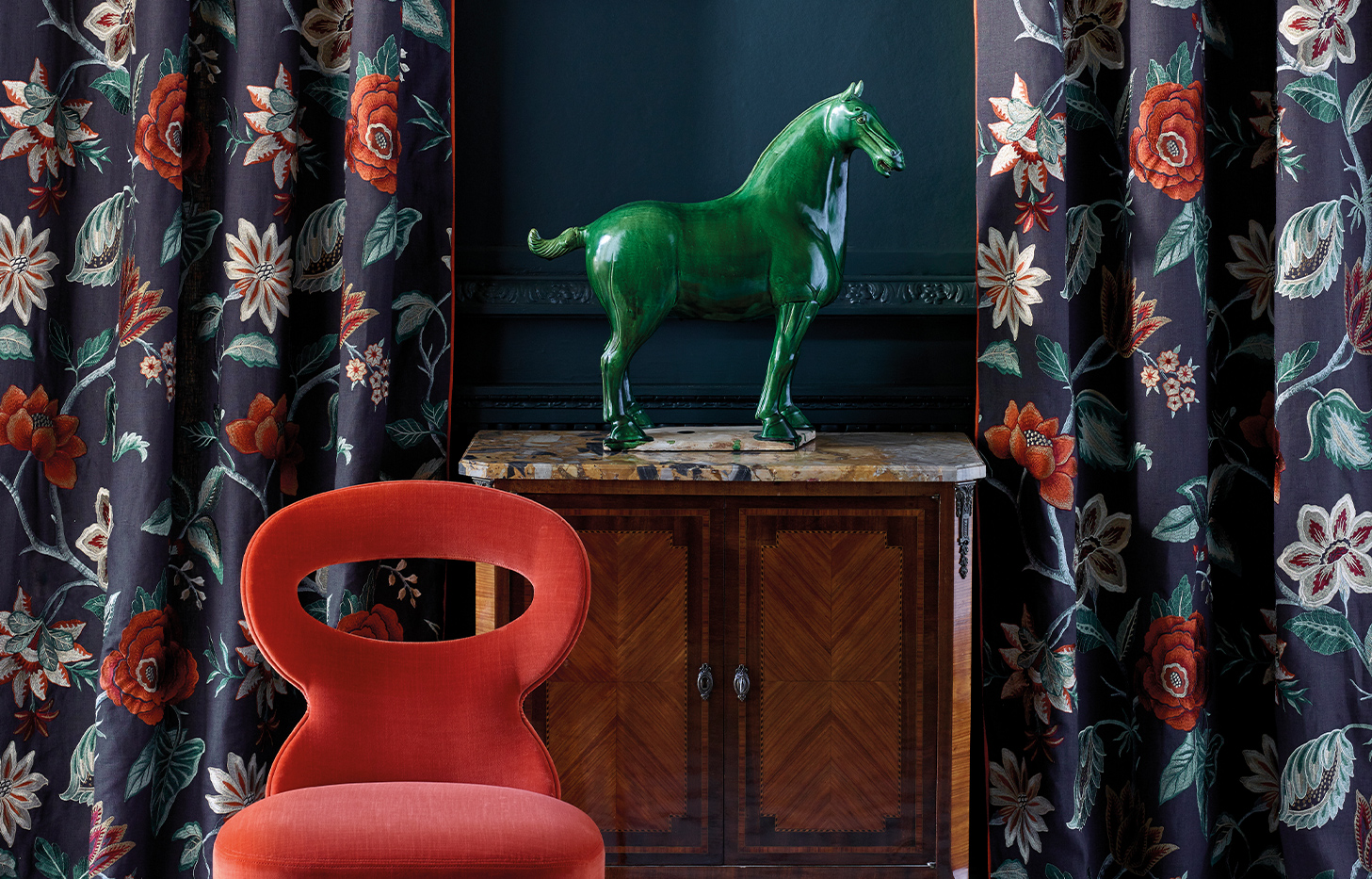 Designs In This Collection