Cotswolds Manor
AN ENGLISH RETREAT FROM AN ILLUSTRIOUS HERITAGE - Cotswolds Manor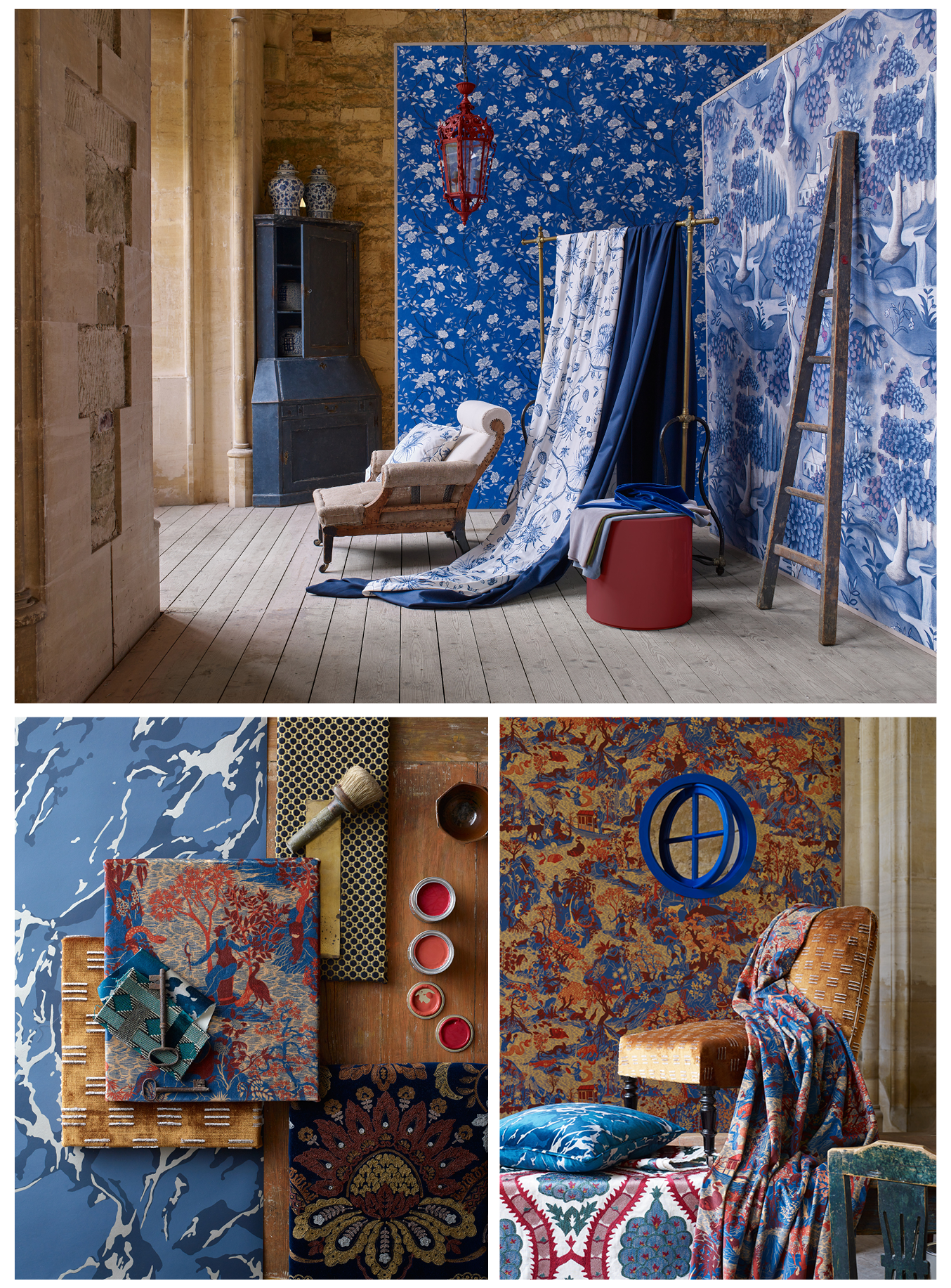 COTSWOLDS MANOR FROM ZOFFANY INVITES YOU TO DISCOVER A LUXURIOUS RANGE OF FABRIC AND WALLPAPER, INFLUENCED BY ENGLISH IDEALS AND THE GLORY OF COUNTRY LIFE.
Exploring a countryside aesthetic, Zoffany launches Cotswolds Manor, new for SS22. Inspired by an eclectic blend of documents, from the quietly confident to the opulent and extravagant, this collection plays host to an extensive history and a cornucopia of designs.
Charting the stylistic changes of English country houses over time, 10 wallcoverings, eight prints, two embroideries and two weaves, represent a world of underplayed glamour, weekend escapes and an altogether more genteel pace of life.
Peter Gomez, head of design for Zoffany said, "With each document chosen for its elegant countryside aesthetic, we're rediscovering iconic patterns and prints that have been stored in our archive for many years. By repurposing these designs, we can give them a new lease of life, ensuring their appeal and longevity for future generations. Reminding us of Zoffany's rich and illustrious heritage, the collection includes a luxurious range of qualities, with beautiful finishing touches such as hand embellished embroidery and elevated wallpaper substrates."
Closely resembling a time capsule of English ideals, designs like Storks & Thrushes, included here for the first time since its initial launch, have been sympathetically updated and made relevant for today. Similarly, Chintz Lustre, one of Zoffany's first ever designs, effortlessly bridges the gap between traditional and modern printing techniques. The grandeur of Pompadour continues to delight, with its new multi colourway adding an alternative twist to a favourite design.
Launching alongside Cotswolds Manor, as part of the Luxury Coordinates range, Zoffany Domino Weaves, introduces four stunning jacquards, inspired by original 18th century domino prints from the Zoffany archive. Updated, smart and hugely versatile, each geometric design is an excellent coordinate and a wonderful way to add interest into a room.