The Muse Fabrics
Combining modernist style with fine craftsmanship and rich materials, The Muse fabric collection encapsulates the sophistication and decadence of the 1920's.
Building on previous signature Zoffany collections with a sumptuous palette based on the brand's 'Alchemy of Colour', 'The Muse' fabric collection channels cosmopolitan hotel luxe and symbolises elegance and prestige. The striking designs, opulent in both colour and texture, are bold and captivating.
The Muse Fabrics are complemented by The Muse and Oblique Wallcoverings as well as the Brooks and Conway Velvets fabric ranges. With a sumptuous palette of rich and diverse tones from the Alchemy of Colour, The Muse encapsulates a sense of adventure and decadence which runs through its designs.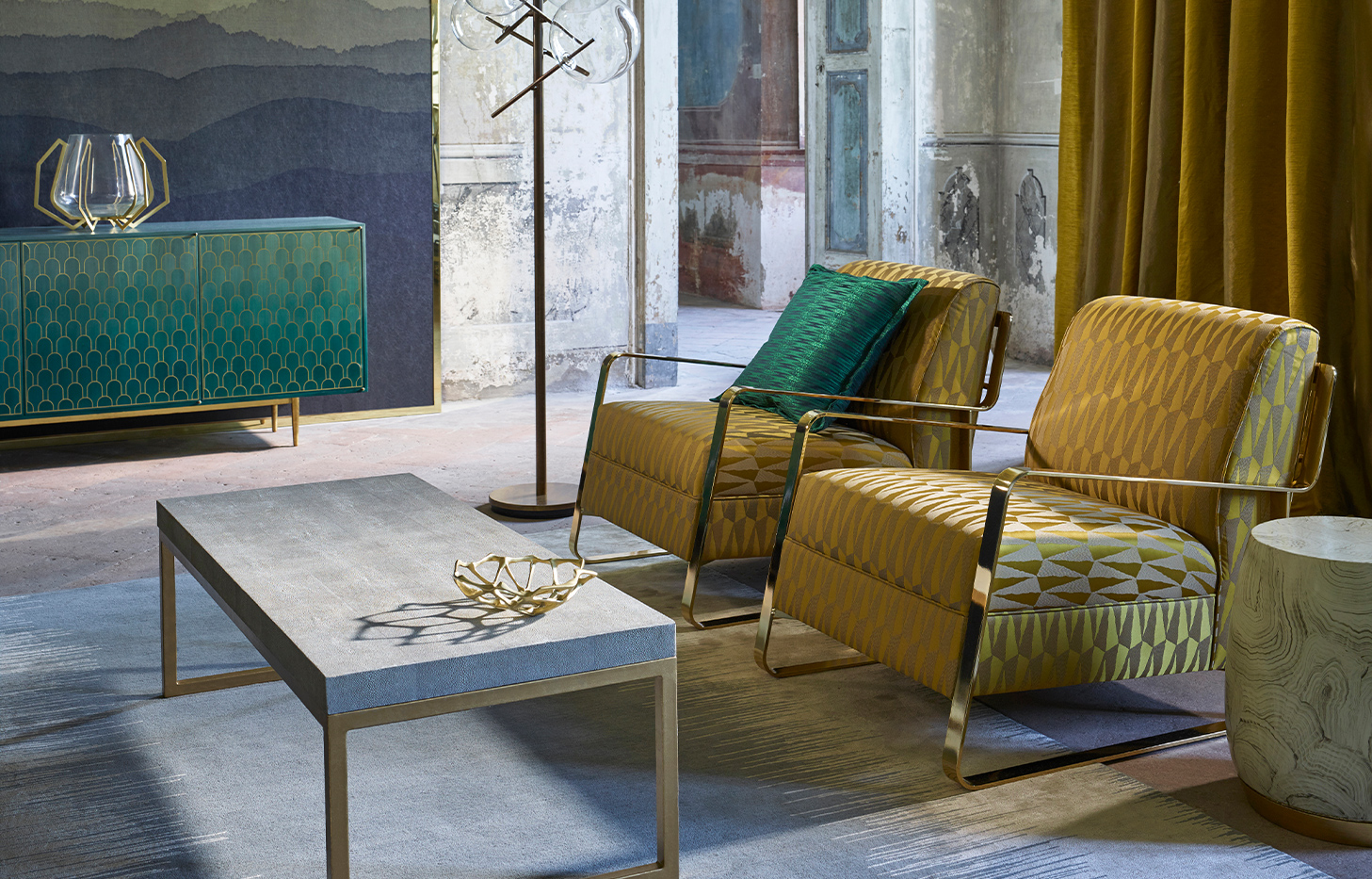 Designs In This Collection