Kempshott Wallcoverings
Encapsulating Zoffany's promise for luxurious design crafted to the highest standards, Kempshott is our latest collection of luxury wallcoverings for those who seek to create unique interiors with artistry, sophistication and integrity.
Inspired by the individuality and eclecticism of the grand country houses of Britain, Kempshott is a collection of dramatic panels, exquisite paper backed jacquard fabrics and magnificent textural wallcoverings that create unique pieces of art for the walls they adorn.
Encompassing our distinctive Zoffany colour palette, the designs feature a wondrous explosion of rich, warm and sumptuous colours that encourage the layering of textures for an effortlessly sophisticated interior.
Kempshott Wallcoverings are complemented by Zoffany's Boleyn, Elswick and Cybele Plain fabric ranges.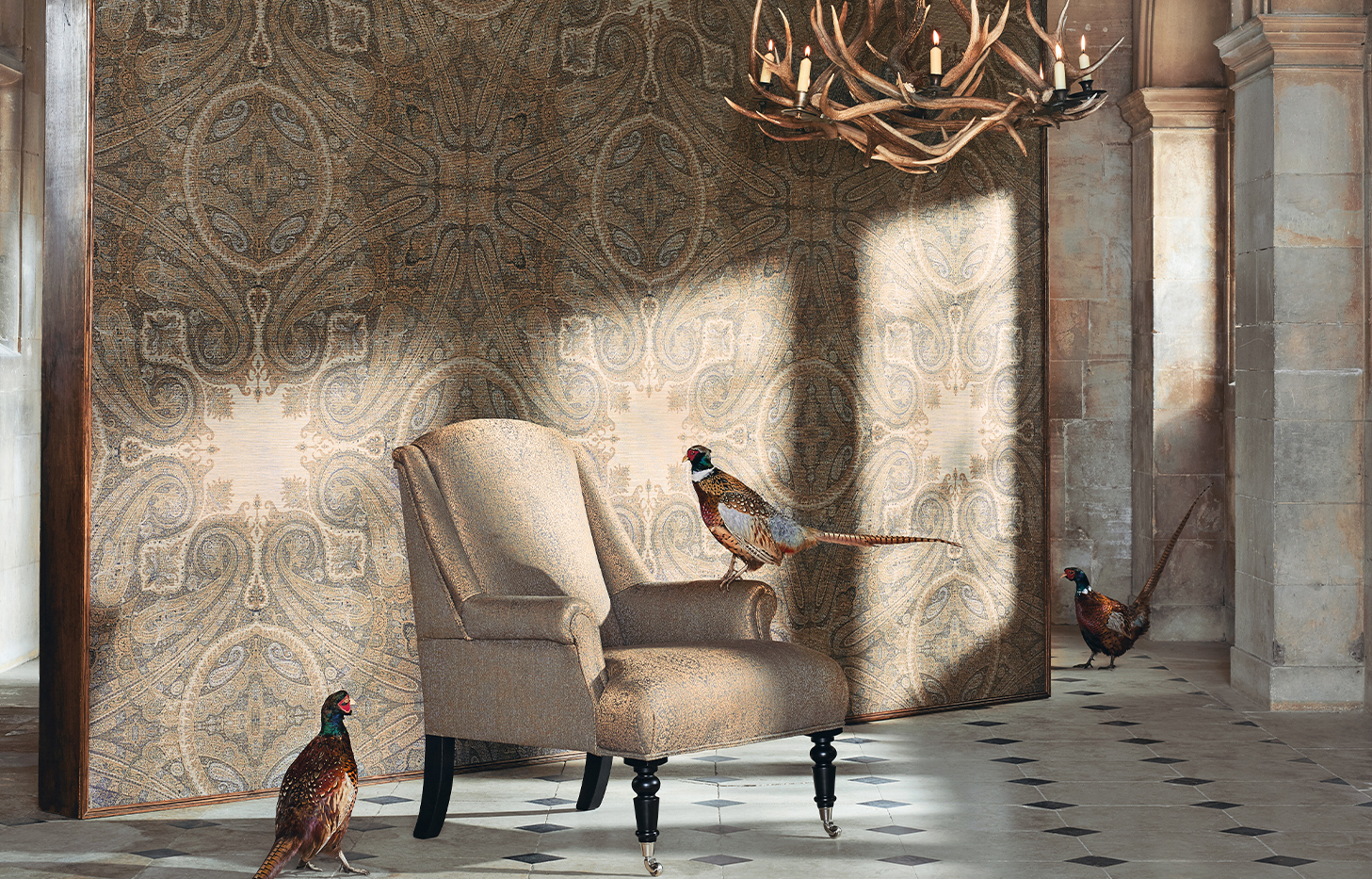 Designs In This Collection