Tespi Fabrics
A panoramic wallcovering of Venice provides the romantic backdrop for the collection which offers exquisitely sumptuous, yet contemporary, chic fabrics and wallcoverings.
The collection is inspired by the creative legacy of Mariano Fortuny, a Spanish designer of stage, costume, textiles and fashion, who made the city of Venice his home. His work spans the end of the 19th and beginning of the 20th Century and was influenced by Italian renaissance design. He often used motifs found in Middle Eastern dress, ceramics and architecture. The Zoffany studio based the collection on antique brocades, damasks, velvets and paisleys found in their archive and re-worked these using contemporary techniques such as foiling, digital printing and machine embroidery to capture the spirit of the original textiles.
From the charm of naïve embroideries that appear hand stitched, to the faded opulence of once decadent velvety damasks, this collection of unique designs will add charm and an understated glamour to any home, large or small.
View the complementary Tespi Wallpapers here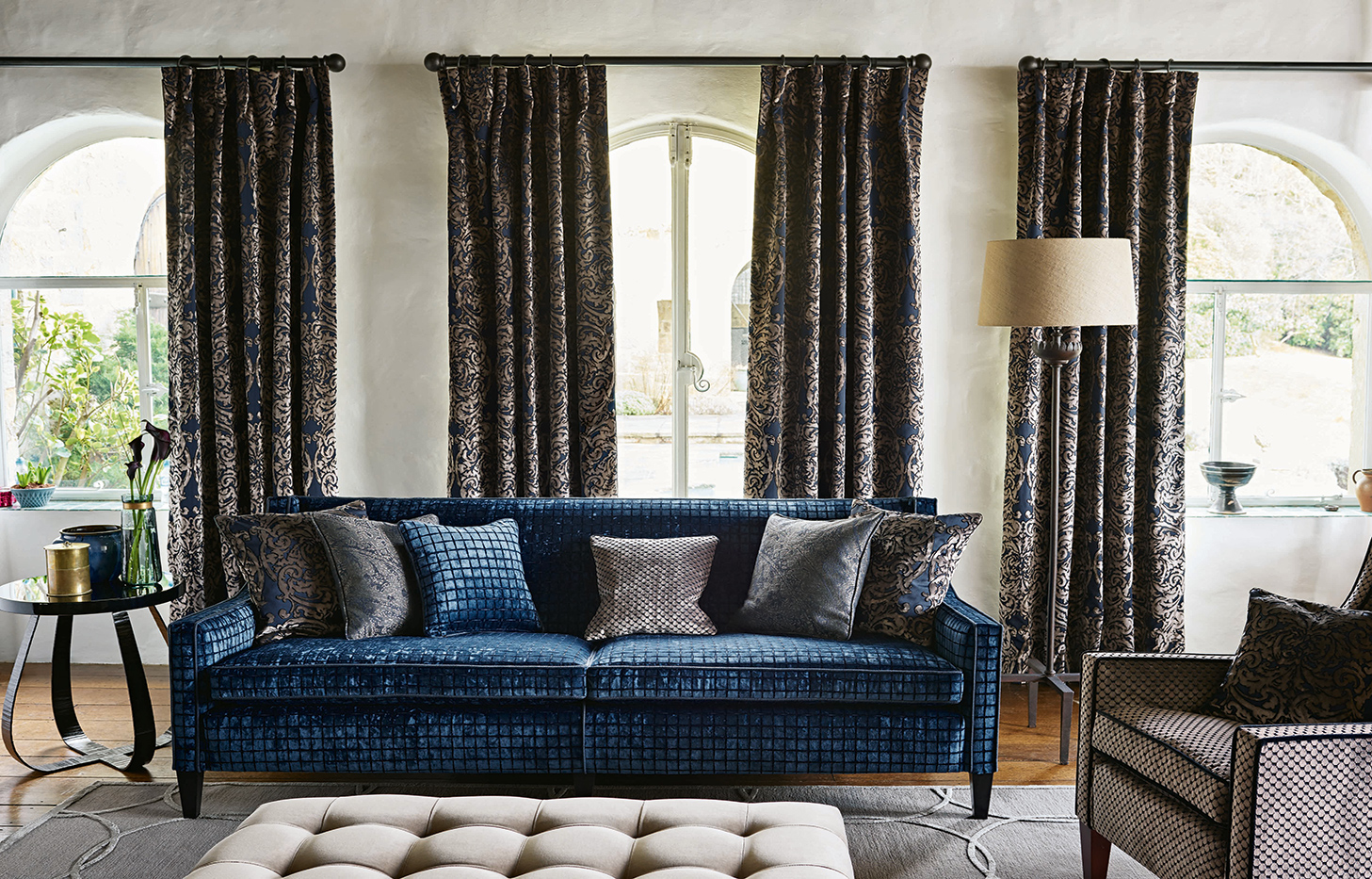 Designs In This Collection