close
Added To Favourites
---
COTSWOLDS MANOR
Exploring a truly British countryside aesthetic, Zoffany presents Cotswolds Manor, new for SS22. Inspired by an eclectic blend of archive documents, this collection plays host to an extensive history and a cornucopia of designs for both fabrics and wallpapers.
DISCOVER THE FULL ZOFFANY RANGE
LUXURY COORDINATES
Zoffany Luxury Coordinates presents a decorator's toolkit, combining performance with integrity, this exciting new range of elevated plains complements the entire Zoffany range.
Featured
AVALONIS
BY RUTH BLANKE

"Water is central to the mural's theme", says Ruth Blanke, creator of Avalonis the wide-width wallpaper that features in Zoffany's upcoming launch. "It represents the flow of eternal life, navigating and negotiating, limited only by the challenges we face."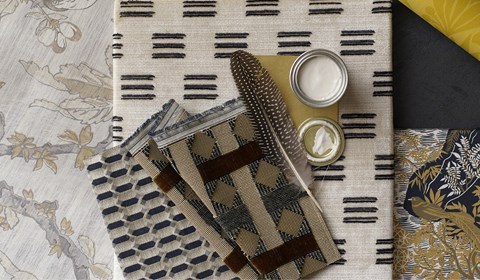 THE ZOFFANY CLUB
Design launches, Events, Articles, Newsletters and much more.